Who can enrol
There are many misconceptions around who can enrol in a Catholic school. Like all Catholic schools, St Michael's does not have geographical catchment restrictions, and you or your child do not have to be Catholic.
As a Catholic school, we recognise and value the uniqueness and individuality of students and families, and the human dignity of each person. We are welcoming to all and serve the needs of families who will benefit from our service. This includes those from culturally diverse backgrounds including Aboriginal and/or Torres Strait Islander peoples, those who seek to deepen their faith in a Catholic context, those from backgrounds of marginalisation and disadvantage including the economically and spiritually poor, and those with a disability.
For further information visit www.cns.catholic.edu.au/mythbusting-faqs
When to apply
Although our enrolment period is generally early in the year preceding enrolment, applications for enrolment are welcome at any time.
Applications for Prep are accepted up to two years prior to starting. Prep interviews are conducted in Terms 1 and 2 of the year preceding enrolment; however, applications will be considered later if there are available spaces, or waitlisted. Confirmation of enrolments are made soon after the Prep interviews.
To enrol in Prep, children must be aged five years by 30 June in the year of proposed attendance.
| | | |
| --- | --- | --- |
| Date of Birth | Eligible for Prep in: | Year 1 in: |
| Child born 1 July 2016 – 30 June 2017 | 2022 | 2023 |
| Child born 1 July 2017 – 30 June 2018 | 2023 | 2024 |
| Child born 1 July 2018 – 30 June 2019 | 2024 | 2025 |
| Child born 1 July 2019 – 30 June 2020 | 2025 | 2026 |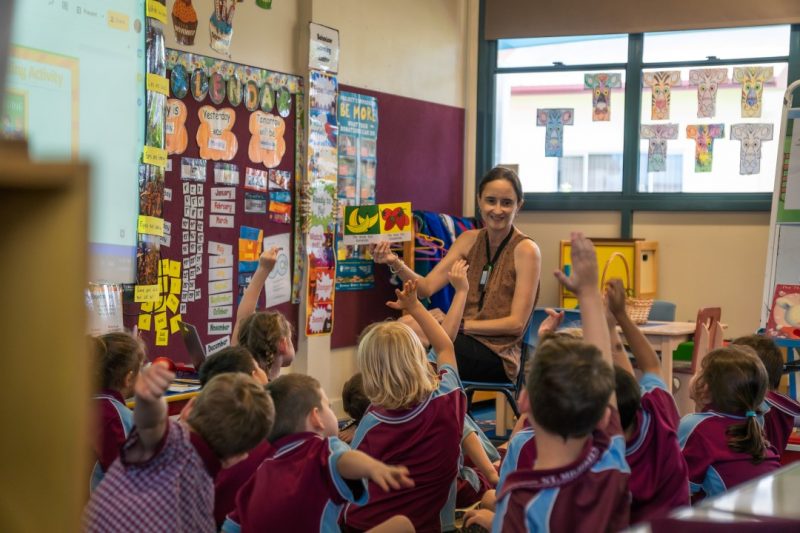 How to apply
A quick, easy and convenient way to apply is by completing our online application form at the link below.
APPLY NOW
Once you have followed the link, please enter and review the required details, then submit the form for your application to be lodged. From starting the application, you have up to 30 days to return to the form and submit it, before it expires from the system.
If applying to enrol more than one student, an option will be available to submit another application for each individual student when the form is completed. This also applies if the application for a child is to another Catholic school in the Cairns Diocese, for example a secondary college.
The school's Enrolments Officer will contact you once the application has been submitted.
Should you have any difficulty completing the online Application for Enrolment, please contact the Enrolments Officer on (07) 4258 4100 or email secretary.gordonvale@cns.catholic.edu.au for assistance.
Application for Enrolment forms are also available as printed documents from the school office or may be emailed upon request.
Application Process
To lodge an application for your child, please remember to send:
Photocopy of Birth Certificate
Photocopy of Baptism Certificate (if applicable)
Photocopy of the most recent report card
Photocopy of any specialist reports (including medical, psychological, OT, speech etc)
After lodging an Enrolment Application, parents will be notified when an interview can be offered.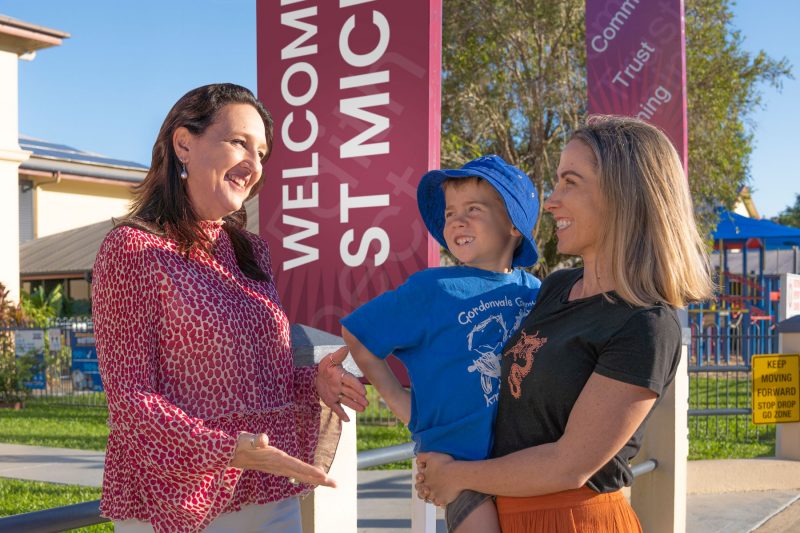 It is important that your child or children who are enrolling also attend this interview.
Should your application be successful, a Confirmation of Enrolment form will be supplied to you. Completing this form acknowledges obligations regarding school fees, acceptance of school policies, and support of the school's ethos.
An enrolment is not finalised until the Confirmation form is returned to the school office and a confirmation of enrolment deposit of $100 is paid to the school by cash or direct deposit. This deposit is deducted from the school fees in the term enrolment begins. The confirmation of enrolment deposit is non-refundable to families who may subsequently decide not to attend the school in the year of enrolment.
Diverse learners
Enrolment of students with diverse needs is facilitated through the Enrolment Application and Support Procedures for Students requiring Significant Educational Adjustments. This process encourages all participants in the education process (parents, students, teachers, school leadership, student services representatives) to share as partners, the responsibility for successful outcomes for all students. The process seeks to reveal and clarify the characteristics of the learner and to assess the adjustments for accessing learning and the implications of these for the school, the family and the student. Further information can be found here.