Prep is the first compulsory year of school and provides the foundation for your child's education. It is a full-time program held in primary schools. Children attend Monday to Friday for the full school day. The Preparatory Year (Prep) program is for children who turn five by June 30 in the year they start school.
You can download our Prep Brochure here.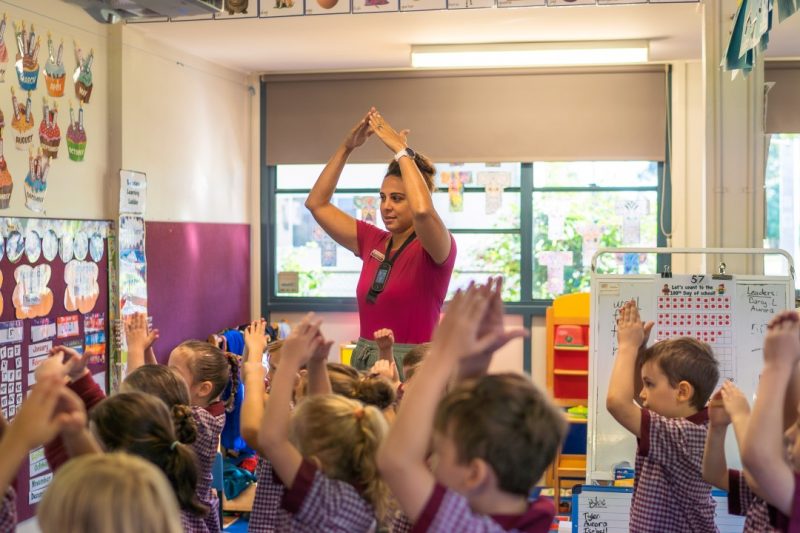 Prep Orientation
St Michael's believes that a positive and comprehensive introduction to school life is imperative to the success of children and parents. For many Prep students, this is their first experience of a school environment and for many parents, the first time they have engaged with a school since they were a student themselves.
Getting ready for Prep
Getting ready for the first year of schooling – Prep – is a big life-changing event in the lives of young people, and their parents! Here's some good advice for those about to step into school for the first time.
St Michael's Prep Transition Programme
Held during term 3 and 4 in the year before starting Prep, children are invited to spend an hour each week with other Prep students touring the school, meeting teachers and generally getting to know what 'big school' is all about.
Whilst the children are with the Prep teachers, parents are invited to attend information sessions presented by various staff throughout the school, including tours of our learning and support spaces. Parents are encouraged and welcome to participate in as many sessions as possible. Involvement in this programme helps make the move to school a little smoother for children and their families.
Transition helps children feel that they are an important part of the group and it teaches children how to express themselves in a positive way. Above all, transition provides a place where children can form and enjoy healthy relationships before commencing their academic school year. More information is sent to families by email.
Delayed and Early Entry to Prep
Most children commence Prep in the year they become eligible (turning 5 by June 30), however parents who are concerned their child is not ready to start Prep at that time can choose to start their child a year later – the year they become of compulsory school age (6 years and 6 months). If you have questions or concerns about your child's readiness for Prep, speak with your child's Kindergarten Teacher or School Principal.
An amendment to the Education Act has allowed for the possibility of early entry for some students who will turn five by July 31 in the year they are in Prep. This is not a change for all children born in July and it is certainly not compulsory to send your child to Prep if he or she turns five during July. Early entry is conditional on the principal also being satisfied that a student is ready for schooling in terms of
aptitude and ability: and
social and emotional competence: and
physical development: and
level of knowledge and understanding