The staff at St Michael's School work as a team to address the needs of our children. We recognise that all children need security and a sense of belonging. Our leadership and support staff collectively offer support to all students. We recognise that we have a primary responsibility for ensuring that all our children have the right to feel safe and secure at school.
We highlight the use of expected behaviour in school by all students. We teach children to fulfil their responsibilities for learning, play and social interaction in school life. We develop an atmosphere of mutual respect for the rights and feelings of self and others, and to foster cooperation.
St Michael's has resilient children. We have our students undertake an anonymous wellbeing survey each year and most recently our students reported: that our school was above the average of being a positive school community.
Students who seek additional support in the area of wellbeing have access to our school counselor and our student welfare worker.
The philosophy of supporting student learning at St Michael's School is one of supporting student learning within the context of the classroom and providing additional support from the classroom teacher or school officer. This model assists children to work at their level on the concepts being taught within the class context.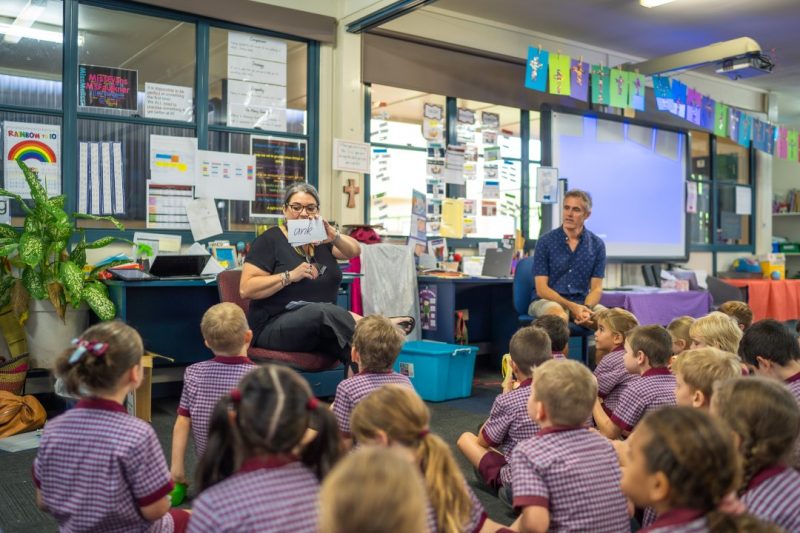 There are times that we require extra support to individual children and families as needs arise. We do this with discretion and respect.
For more information please make an appointment to come in and see one of our leadership and support staff.
Our support is guided by and in alignment with Cairns Educational Services policies: Inclusive Practices, Safeguarding Children and Young People, Student Protection, Gifted and Talented Education, Student Bullying: Prevention and Responses in Schools.